For many residents throughout Central New York, installing a solar PV or solar hot water system is a smart investment that converts clean, free sunlight to electricity, reduces air pollution, reduces or eliminates monthly electricity bills, and contributes to the local economy by creating local jobs and supporting local businesses. Solar Power Systems can save homeowners a large amount of money on their electric bills. The following is a list of questions that we receive from homeowners looking to add a wind turbine or solar heating system to their home. If you have questions about solar power, wind turbines or generator power for your home – please contact our sales team at 315.314.6930.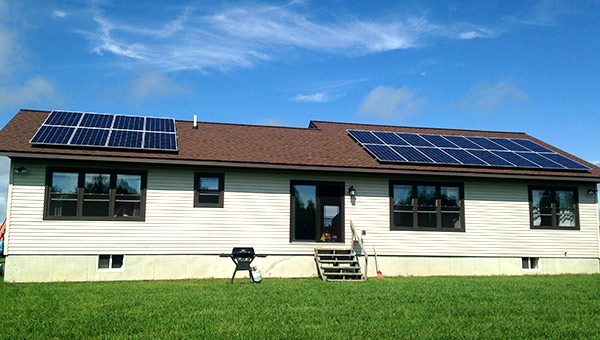 RESIDENTIAL SOLAR PV PROJECTS
How do I get started with an alternative energy source?
The first step in a renewable project is contacting APS to schedule an onsite evaluation. In most circumstances the evaluation is free of charge. During a site evaluation a member of the APS team comes to your home or business, reviews your current utility bill and/or fuel or heating costs to determine the right type of system for you. We work diligently to inform the client of any state and federal incentives or grants that are available for the types of systems.
How long does the paperwork take?
For any NYSERDA sponsored project, the paperwork usually takes 2-6 months depending on local zoning and so forth. While the waiting period might seem lengthy, they are paying for 40% of your project – so it is well worth the wait!
What permits do I need to install solar or wind power on my property?
Alternative Power Solutions handles any and all permitting as part of our service as listed in the project contract.
How long is the installation process?
A solar power project can be completed in as little as a few weeks while a wind project can be a couple of months (includes concrete curing time of 28 days minimum).
What physical changes to my home have to happen?
For solar power, in most cases panels are added to a homes existing roof. Free standing poles can also be used.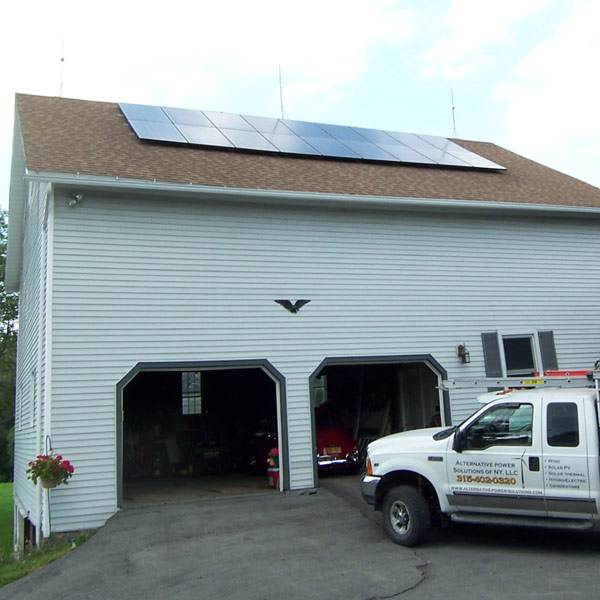 What is the typical cost of a standard residential solar hot water heating system?
Costs start at roughly $6,000. Total cost depends on system sizing and/or heating bill. A standard domestic solar system for a family of 4 is about $6,000 – $7,000 before tax credits, tax credits will account for 55% of the system with a final cost of $2,500 – $3,000.
What is the average savings on my electric bill?
Average family of 4 spends $1,000/year on domestic hot water alone. Solar domestic system can save up to 75% or $750/year.
How long does it take from groundbreaking to a functional service? 
Typical domestic installation is 3 days.
How often does APS come check-up on the equipment to ensure it's operating at peak performance?
Our preventative maintenance agreements are best for assuring peak output. We recommend once per year. These agreements range in price from $90 – $499 per year depending on the size and type of your energy system.
Is there a warranty on the parts?
Every system APS installs come with a 10 year minimum manufacturers warranty.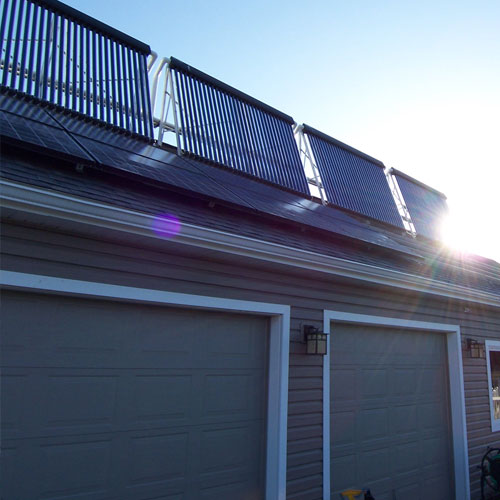 Schedule A Free 1-on-1 Solar Consultation